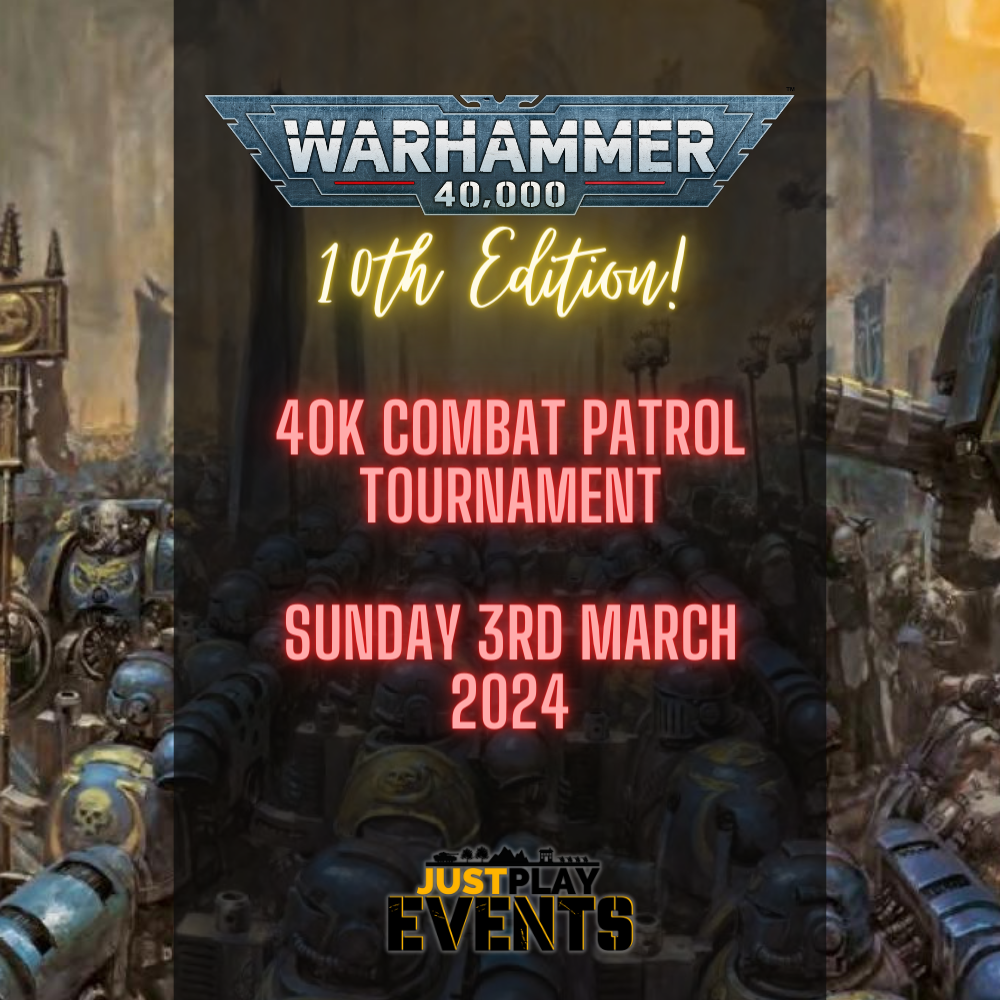 Welcome one and all to Combat Patrol at Justplay!
This event will be using the core rules from the 10th Edition Warhammer 40k rulebook. Missions will be generated on the day. Using the core Combat Patrols which can be found here on the justplay website HERE
Each ticket will offer £5 store credit for Justplaygames. A trophy will be offered for 1st place and best painted!
Schedule
10:30 – Registration
11:00 – 12:30 : Round 1
12:30 – 13:15 : Lunch
13:15 – 14:45 :  Round 2
15:00 – 16:30 : Round 3
16:45 – 18:15 : Round 4 (If players number over 8 players)