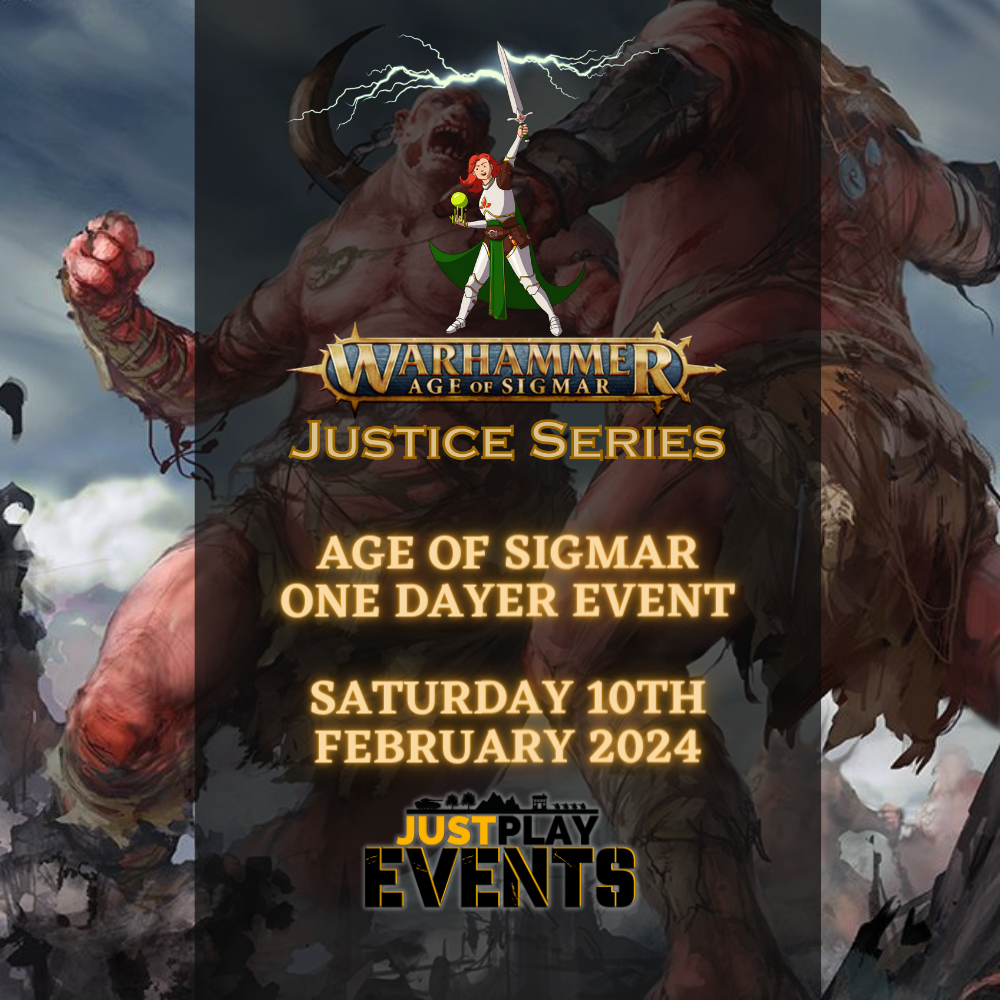 Welcome back to the Justice Series One-dayer!
This will be a one day, 32-player, 3-game Age of Sigmar tournament of 2000 point pitched battles. The most current Generals Handbook will be in use for this event!
List Submission can be found
The event pack here
Sign up to follow
10.30am: Store Opens, Registration.
11.00am – 13.30pm: First Round
13.30 – 14.00: Lunch Break
14.00 – 16.30: Second Round
16.30 – 19.00: Final Round
19.15: Winner announcement and prize giving!
Sign up link will be up soon!