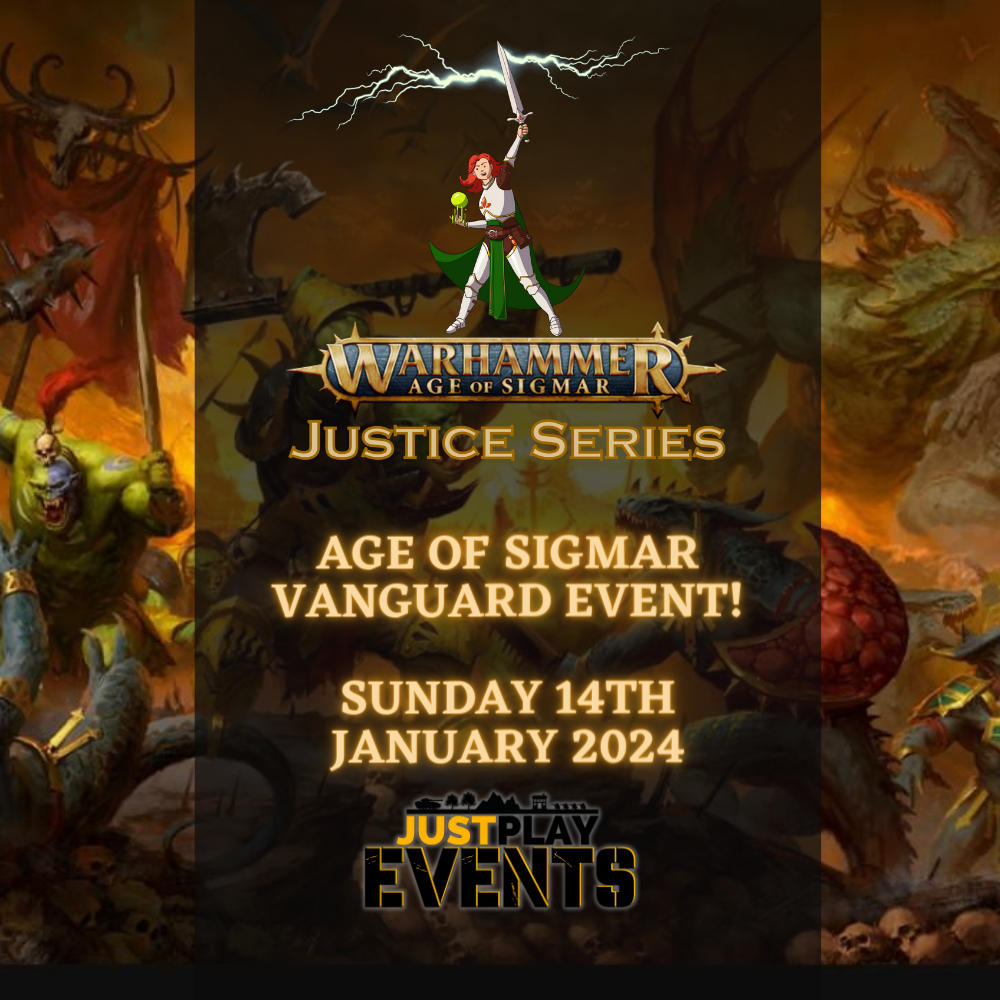 Welcome back to our first Age of Sigmar Vanguard event!
What is it? 
A fun and friendly event, designed to get new players into organised Age of Sigmar! Fancy dipping your toe into the game? or a returning Veteran? then this event is for you!
You will play 4 rounds of Age of Sigmar in a swiss tournament format using the contents of a Vanguard Box of your choice!
You will construct your army using any of the unit options that are found within these boxes, as long as they fit the correct faction keyword (For example: You make not build Crypt Horrors as part of the Soulblight Gravelord Vanguard instead of Varghiests)
No Force organisation or battalions will be used, though you will choose a character model to be your General, and you may take a single Artifact of Power.
This will be a one day, 32-player, 3-4 games Age of Sigmar based on turnout. The most current Generals Handbook will be in use for this event!
The event pack here
Sign up to follow
10.30am: Store Opens, Registration.
11.00am – 12:00pm: First Round
12.00 – 13.00: Lunch Break
13.00 – 14:00: Second Round
14.00 – 15.00: Third Round
15:00 – 16:00: Final Round (Based on Turn out)
Winner announcement and prize giving!