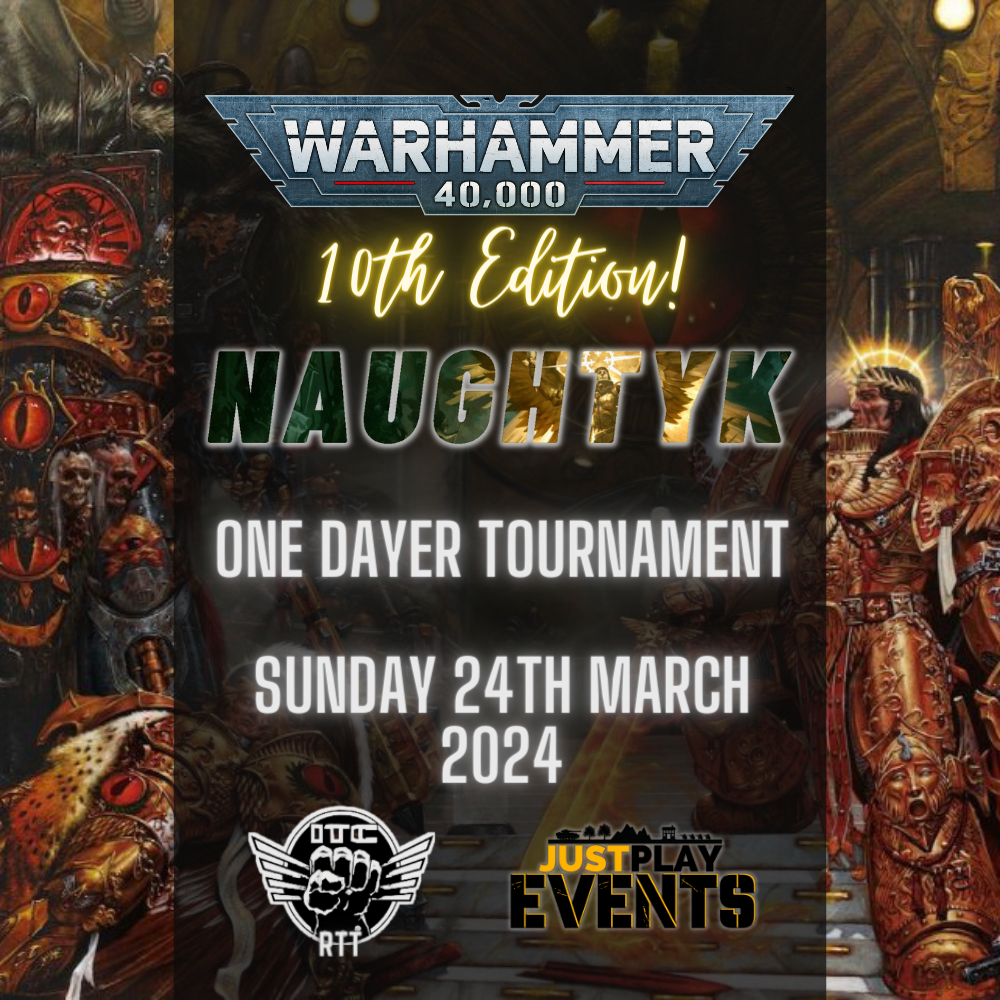 Welcome one and all to the NaughtyK!
What is it?
The NaughtyK is a monthly 40k event that encourages our players to bring their strongest army lists to face off against others to prove their mettle!
How do I sign up?
Buying a ticket and submitting a list via our BCP (Best Coast Pairings) link will secure your place in the line up. List submission is due midnight Thursday, the week of the tournament.
Event Pack can be found HERE
List Submission can be found closer to the date.
10:00 – Doors open for registration.
10:15 – Round 1 Begins
13:00 – Round 1 Ends, Lunch Begins
13:30 – Round 2 Begins
16:15 – Round 2 Ends
16:30 – Round 3 Begins
19:15 – Round 3 Ends, Results and Ceremony
19:30 – Home time
What are the prizes? 
If the attendance reaches 18 players, prizes will be as follows;
£30 store credit for 1st, £20 store credit for 2nd, £10 store credit for 3rd and £10 store credit for the best painted army.