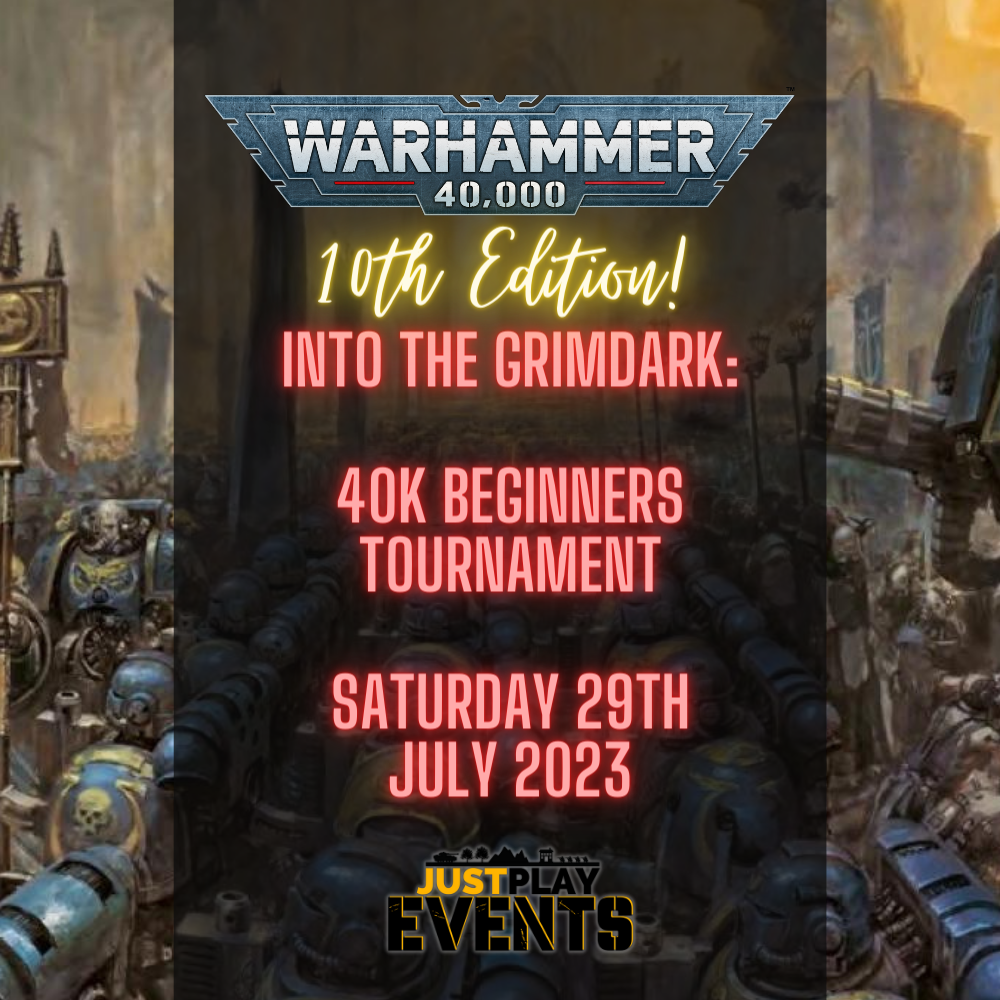 Welcome all to our beginner friendly Warhammer 40k event! The day will consist of 2 games of the new 10th edition of Warhammer 40k, with the purpose of getting everybody upto speed with the new edition, and to meet new friends and others in the community! This event will be running at 2000 points armies, with no painting requirements. Further detachment and army news will be released once the new edition officially releases.
What is the schedule for the day?
10:30 – Doors open for registration.
11:00 – Round 1 start.
13:45 – Round 1 ends. Lunch break & painting judging.
14:15 – Round 2 start.
17:00 – Round 2 ends.
17:15 – Round 3 start.
19:45 – Round 3 ends. Winners announced and prizes!
Prizes!
There will be a trophy for the winner and a trophy for the best painted army.
Sign up
https://www.bestcoastpairings.com/event/cz2hePNRRS