Warhammer 40k April Fools Tournament (01/04/23)
April 1 @ 10:30 am

-

7:30 pm

£18.00 – £20.00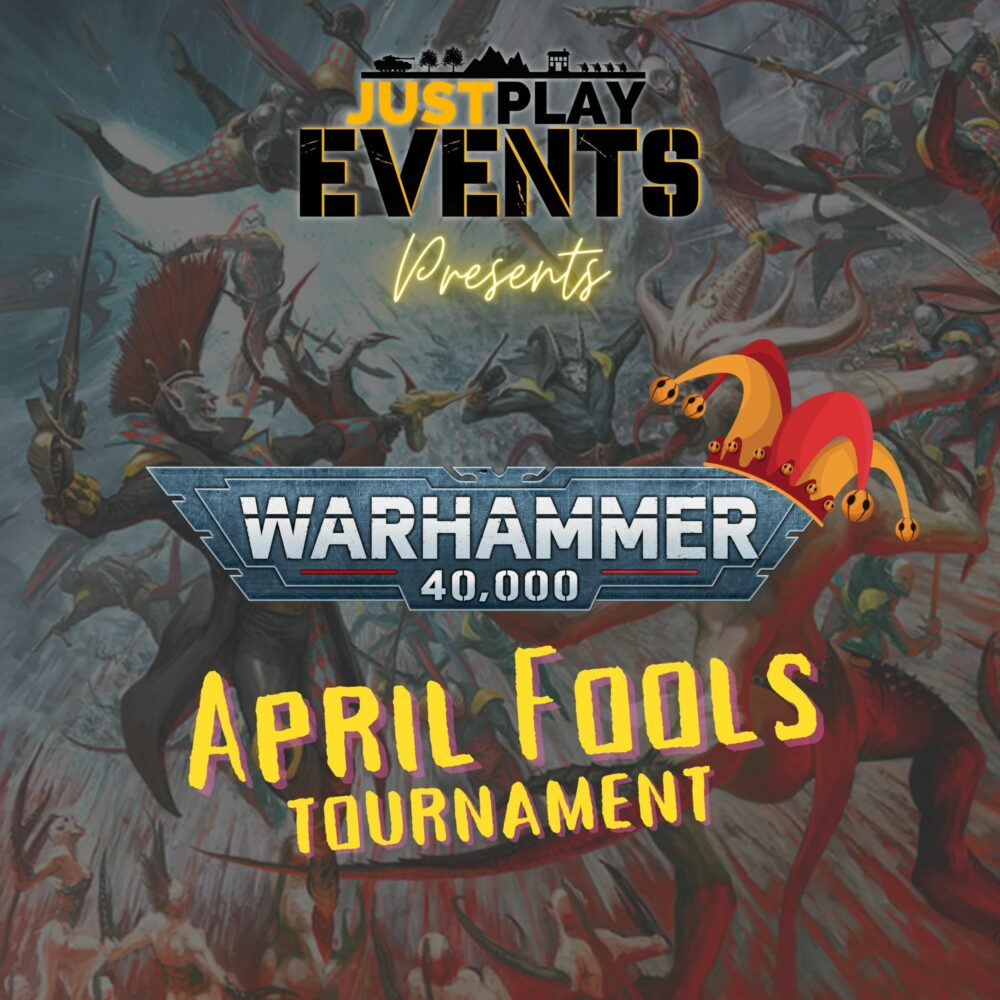 Welcome one and all to our newest format to celebrate April Fools!
Ever thought what would happen if you could shoot your opponents baneblade? reroll a rerolled dice? switched secondaries midgame? At this event you can!
This event will be a casually run one with a competitive edge, all types of players are welcome to try their hand at this chaotic, light-hearted format! We highly recommend reading the event pack before attendance, not to be surprised by any of the "additional" rules.