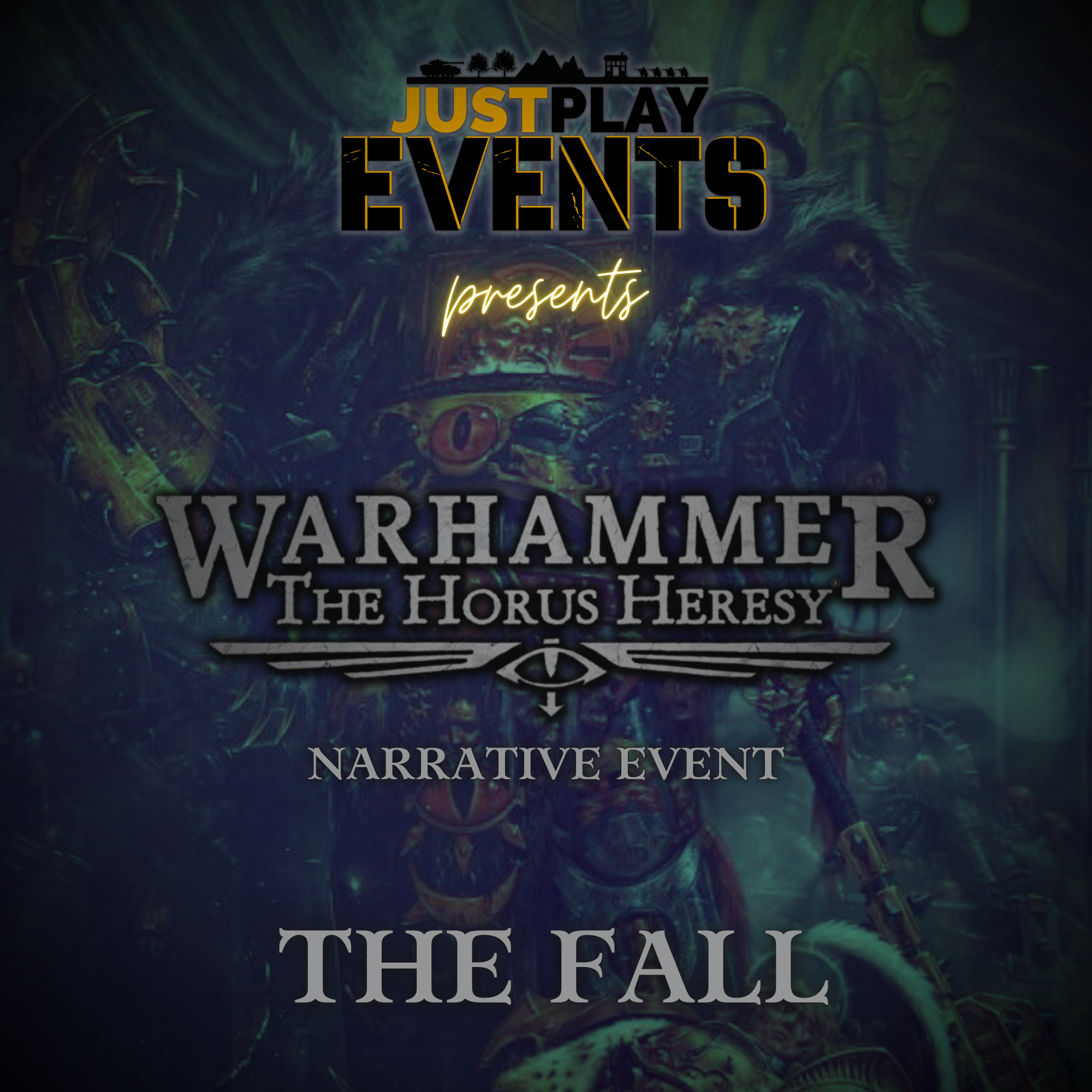 This ticket includes:
3 full game-mastered, narrative games of Horus Heresy
In-Game Events, Choices, and Story Points happening throughout the day
Custom Missions
Loyalist vs Traitor, 3000 points
Will you fight for Horus, the Emperor, or for the glory of your legion? Grab your ticket now and decide!
Lists are submitted in advance and will be checked to ensure they meet the narrative standards of the event. Please make sure to bring a list that is fun for you and your opponent!
Start Time: 1030
Finish Time: By 1900